As a campus recruit, I felt elated when I saw the appointment letter – I had a job to look forward to, as soon as I finished my engineering. I am pretty certain this is how every individual feels about getting that first appointment letter. With experience, I now realize that I should have been thinking about a career and not just a job. Having a job on-hand can only make an individual happy at the end of each paycheck. Having a career vision for oneself enables that individual to be passionate about the work to be performed at all times. Whether you are a fresher or have experience, whether you are from IT or Non-IT stream, there are some pertinent questions for which you must seek answers. The responses to these questions will enable you to develop a career vision.
How can you form a career vision? I suggest that you seek answers to some of these pertinent questions below.
Is the job description/role in-line with your short-and long-term career goals?
What is the short- and long-term strategic vision for

The company?
The appropriate line of business which you will be joining?

What are the different career paths available?
Does the company give you the career growth of your choice?
Last but not the least, is this the right company for you?
Another important factor in your decision making is the organization structure. Some people prefer joining start-ups where the organization tends to have a lean and flat structure, as it enables them to take on varied responsibilities. Others prefer working in a more structured, well-established organization. So, prior to the interview, it is important that you research the company or the business unit – this will enable you to understand whether or not the organization can provide the career path of your choice.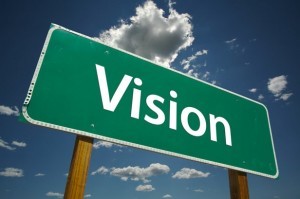 Early in my career (not job :)), I had the opportunity to move into software testing. I asked myself whether it would be good to make the move and whether it would enable me to reach my goals. I asked myself some of the same questions that I have mentioned above. Today, I can claim with certainty that the answers enabled me to make the switch and also helped me attain my career goals.
Today, I am able to live my motto of "In God we trust, the rest we test". If you are thinking of whether to make software testing your career, pose the questions to yourself and if you are convinced, make the move. It is important that you are willing to move out of the comfort zone in order to learn and grow. In my next blog, I will be talking about what interviewers look for in a software testing interview. Stay tuned!!!
– Goverdhan Bhagavandas